St. Mary School Open House
Sunday, January 28, 2018
12:30-2:30 pm
Kick-off Catholic Schools Week with us at the 11:30 am Mass!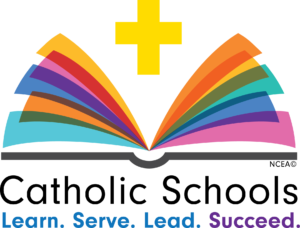 Friends & Family for Lunch
Come and enjoy lunch with your student in the Cougar Café!    You may buy or bring in lunch.  If you plan to purchase lunch in the Cougar Café, please have your student order your lunch that morning during homeroom lunch count.
Monday, January 29
Special lunch schedule:
Kindergarten         11:00 AM
Grade 3                 11:15 AM
Grade 6, 7, & 8       11:45 AM
Grade 4 & 5           12:15 PM
Grade 1 & 2           12:45 PM
SAINT FAMILY POSTER CONTEST – VOTE HERE – CONTEST CLOSES ON FRIDAY, JAN 26 AT 10:00 PM